Kiddo and I just whipped these up for breakfast this morning, we can smell them in the oven right now. These tasty little muffins would make a great quick breakfast or a delicious lunch box treat. The recipe is from the Southern Living Kids Cookbook.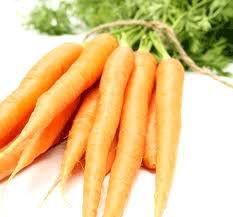 Sunny Carrot Muffins
What you need:
2 cups of self rising flour *I used non self rising and used 1 cup of regular flour and 1 cup of wheat flour. To make your own self rising flour add 2 tsps of baking powder and 1/2 tsp of salt for ever cup of flour*
1/3 cup sugar *I also added 1/4 cup of brown sugar*
1/4 tsp nutmeg
3/4 tsp cinnamon
1 cup milk
1/4 cup veggie oil *I used canola*
1 large egg
1/2 cup shredded carrots (I used matchstix cut carrots)
1/2 cup raisins
*I added 1/4 cup of chopped apple
What you do:
Mix together your dry ingredients, set aside.
Mix together your wet ingredients then combine with your dry ingredients. Now add your fruits and veggies. Mix well.
Spray muffin tins (this recipe makes 1 dozen muffins) and pour the batter in the tins. We use an ice cream scoop to put our batter in the tin.
Bake at 400 degrees for 18mins.
Enjoy!