This is another Kids in the Kitchen recipe and of course another apple themed recipe for apple month. The recipe is from 'Cooking with Kids Can Be Easy' and it has always been a winner around here.
What you need:
1 apple
Honey to drizzle
2 slices of cinnamon raisin bread
Butter to spread
Cinnamon to sprinkle
What you do:
Slice your apples thin and spread butter on your bread. You can use any kind of apple you like.
Place your apples on your buttered bread like so. Drizzle with honey and sprinkle with cinnamon.
Place your bread slices on a baking sheet and toast them under your broiler for about 30 secs. Keep an eye on them!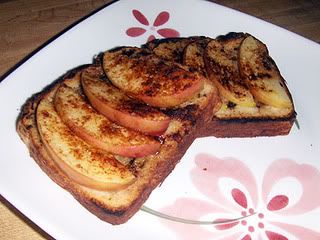 Don't they look yummy? Believe me they taste yummy too!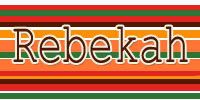 Do you have a yummy apple recipe of your own posted to your blog? Link it up here!