I love fall! It is my second favorite season. As you might already know summer is my favorite season, but fall runs a close second. One of my favorite things about fall is the flavors. I love cooking fall foods. Apples, pumpkins, brown sugar, pears....you name it, I love it.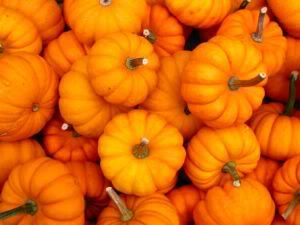 *Just a cute pic I like. I use it in a siggy for myself every year.*
This is one of my favorite fall recipes. I am honestly not sure where it came from, but it is always a hit at our house this time of year.
What you need:
1 package of Turkey Kielbasa (smoked sausage)
2 granny smith apples peeled and cut into large chunks
1/2 onion sliced
1 large can of canned yams (cut in big chunks)
handful of raisins (I like the golden raisins for this)
What you do:
mix everything in a non stick spray coated baking dish and sprinkle the top w/ cinnamon
Bake for about 30mins on 375 until everything is heated through and the apples start to brown.
Enjoy!!!