Yesterday I while shopping at Publix I spotted these in the juice isle. So I picked up a few of them. They had the Apple and Berry Berry in stock at my store, but we would love to try the Orange flavor as well.
**This is the nutrition label for the apple flavor.
Serving Size 1 can (248ml)
Servings Per Container 1
Amount Per Serving
Calories 90
% Daily Value *
Total Fat 0g 0%
Sodium 10mg 0%
Potassium 160mg 5%
Total Carb. 21g 7%
Sugars 20g
Protein 0g
% Daily Value *
Vitamin C 20%
Not a significant source of fat cal., sat. fat, trans fat, cholest., fiber, vitamin A, calcium, and iron.
* Percent Daily Values are based on a 2,000 calorie diet.
INGREDIENTS: APPLE JUICE (WATER, JUICE CONCENTRATE), WATER, AND LESS THAN 0.5% OF NATURAL FLAVORS, CITRIC ACID, ASCORBIC ACID (VITAMIN C), CARBONATION ADDED.
They are definitley a treat as they are a bit expensive and the sugar content is a little on the high side. But they are tasty! Kiddo prefers the apple to the berry and I agree with him. The berry is ok but the apple is delicious! Have you tried them yet?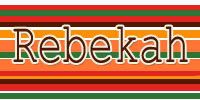 Got a product review of your own you have done on your blog? Link it up here!