I have had this recipe for awhile now. I got it from a fellow boardie on my Kids Eating Healthy message board and it is wonderful. Please note that the picture is not mine, as many times as I have made this pasta salad I still do not have a picture of it. Maybe that is because it is always gone so fast.
This recipe is from Cooking Light, as is the picture.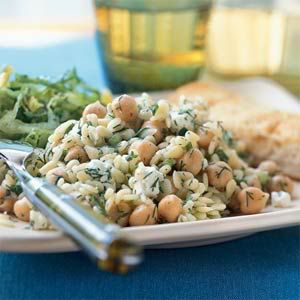 1 cup uncooked orzo (rice-shaped pasta)
1/2 cup thinly sliced green onions *I tend to omit this
1/2 cup (2 ounces) crumbled feta cheese
1/4 cup chopped fresh dill
1 (19-ounce) can chickpeas (garbanzo beans), drained
3 tablespoons fresh lemon juice
1 1/2 tablespoons extra-virgin olive oil
1 tablespoon cold water
1/2 teaspoon salt
1/2 teaspoon bottled minced garlic *If I do not have this on hand I have used garlic salt.
***I like to add cucumber to mine.
Cook pasta according to package directions, omitting salt and fat. Drain and rinse with cold water; drain.
Combine pasta, onions, cheese, dill, and chickpeas in a large bowl, tossing gently to combine.
Combine juice and remaining ingredients in a small bowl, stirring with a whisk. Drizzle over pasta mixture; toss gently to coat.
We love it, so easy, quick and great for a hot summer day!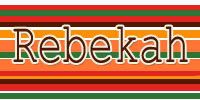 I am linking this up to Mommy's Kitchen Potluck Sunday.