Welcome to my Friday Product Review! Got a product review of your own that you have recently done? Please link up below, I would love to have you join in.
This week I am reviewing 'Buddy Fruits'. The first time I saw this product was this week actually. A student of mine came into school with it. Our school is a low/no sugar school, no chocolate, and only 100% fruit juice is allowed. We are a private school and encourage healthy eating. I have never actually tried this product. If anyone out there has, please comment and let me know your opinions on it.
Here are the facts:
You eat it straight out of the pouch.
It is 100% fruit.
1 Buddy Fruits is equal to one fresh fruit.
"NO preservatives
NO colorings
NO additives
NO fat
NO genetic modification
NO artificial flavorings
NO dairy or gluten
NOthing artificial" -straight from the website: http://www.buddyfruits.com
Cost: $65 for 3 of the display cases, like pictured above. At least this is the cost if you buy straight from the website.
My opinion, I might buy it just to see what its all about but I cannot even assure you of that. It seems very expensive to me and my son will eat fresh fruit without a fuss.
What your take on it?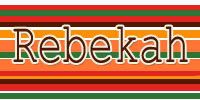 Oh and don't forget to link up your review.