I have seen SO MANY yummy posts this past week, all about delicious 4th of July Desserts! Summer is my favorite season. Yes I realize it is hot and humid but it is still my favorite. Any season which allows me to wear flip flops 7 days a week is a winner in my book. I also celebrate my birthday on the 10th of this month, so being a summer baby might have something to do with my love of summer as well.
Our 4th of July Dessert was Peach Cobbler. My Mom has made this recipe many times, she got it from one of her Southern Living Magazines. Here is the recipe, as written in Southern Living:
Ingredients
1/2 cup unsalted butter
1 cup all-purpose flour
2 cups sugar, divided
1 tablespoon baking powder
Pinch of salt
1 cup milk
4 cups fresh peach slices
1 tablespoon lemon juice
Ground cinnamon or nutmeg (optional)
Preparation
**How to peel your peaches:
Boil one large pot of water. Add your peaches to the pot and boil them for 3-5 minutes. Immediatley place them in a bowl of ice water and let them sit until they are cool enough to handle. The skins will come right off.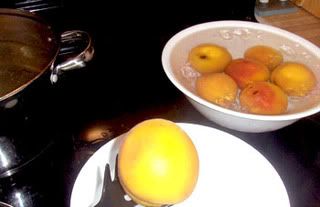 Next slice your peaches like so: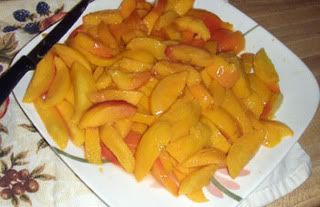 Melt butter in a 13- x 9-inch baking dish.
Combine flour, 1 cup sugar, baking powder, and salt; add milk, stirring just until dry ingredients are moistened. Pour batter over butter (do not stir).
Bring remaining 1 cup sugar, peach slices, and lemon juice to a boil over high heat, stirring constantly; pour over batter (do not stir). Sprinkle with cinnamon, if desired.
Bake at 375° for 40 to 45 minutes or until golden brown. Serve cobbler warm or cool.
**We enjoyed our cobbler warm with vanilla icecream.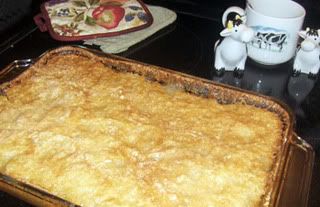 What was your 4th of July Dessert? I think those summer desserts can be enjoyed all season.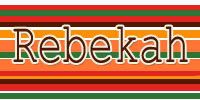 Link Up and Share Your Dessert Recipes!