YAY for Apple Month! This is one of my favorite apple recipes. It is so quick and easy. It is a great afternoon snack or breakfast. My son loves it for breakfast with his hardboiled eggs. I hope you and your kids like it too.
By the way, this is a great recipe to get your kids in the kitchen and helping.
Applesauce Parfaits
What you need:
*Applesauce
*Cinnamon
*Honey
*Graham Crackers
What you do:

Crush your graham crackers until they are fine. I love using my rolling pin for this but a glass would work. I use 4 crackers for one parfait. My son loves this part. Pour part of the cracker crumbs in a glass.
Add a few tablespoons of applesauce to the glass.
Sprinkle with cinnamon and drizzle with honey, looks good so far. Now keep layering until your glass is full. Top with the rest of your crumbs, honey and cinnamon.
Here is the finished product...
So fun to look at, fun to make and fun to eat! Now get your kids in the kitchen and start cooking!
Linking this up to Mommy's Kitchen Potluck Sunday. Come on over and share a dish!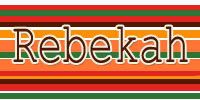 Got some of your own yummy apple recipes? Link em' up below!