Mother's Day is here! Tomorrow is our day to be pampered, loved and treated like a queen. It is also a great day for the kids to make you a treat for a change. Getting your kids in the kitchen with you is a great way to teacher them about nutrition, different foods, what they are eating and well, to just spend time with them.
This is a wonderful cookbook, "Cooking with Children Can Be Easy". I use this book in my classroom at school to cook with my children, as well as at home for fun with my son. The author of the book actually retired as administrator from my school, thus I may be a bit biased.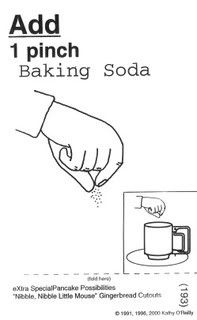 This is a picutre of what one of the cooking cards looks like. They are so easy for the children to read and understand. In our school preschoolers use these recipes all the time. The best thing is that all the recipes are healthy. They call for natural sweeteners, nothing yucky, as we say in our house.
You can learn more about the cookbook here:
http://www.hellowood.com/cookbook.htm
Hellowood has wonderful products! Please take a moment and check out the rest of their site as well.