My son loves tuna fish! Have I said that before, I know I must have. Well let me say it again, my son loves tuna fish! I cannot say it enough because believe me according to him I can never feed it to him enough.
A few evenings ago I was in search of something easy to make for dinner and decided to whip up a tuna noodle casserole. Of course he had to get in the kitchen with me because it was tuna fish. This was kinda a 'clean out the pantry' meal too. The next day was shopping day and I was making what I could with what I had.
So here is our recipe for Tuna Noodle Casserole.
Boil about 3/4 box of pasta...we used a few kinds of pasta as you can see: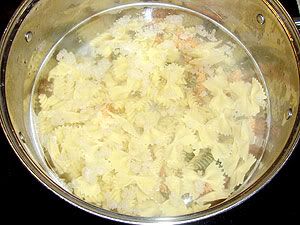 I had several boxes of 'already used some' pasta left in them.
While your pasta is cooking:
Shred about 1 1/2 cups of cheddar cheese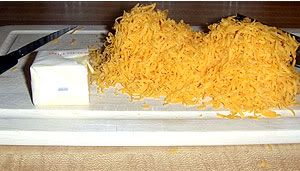 Melt 2 tblsp of butter in a pan with 2 tblsp of flour...cook for about 2 mins or so.
Add 1 cup of milk and 1 cup of chicken broth, stir till smooth.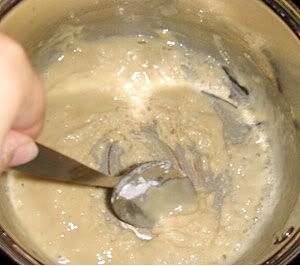 Add cheese and stir until smooth.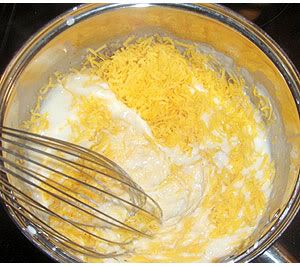 *If you need to add more liquid go ahead, I added a bit more chicken broth so that it stayed smooth and creamy. You don't want the cheese sauce to be watery but you don't want it to be too creamy.
Add salt and pepper to taste (I like adding garlic salt)
Drain your cooked pasta.
Mix the pasta, cheese sauce, 2 cans of tuna fish (drained) and 1 can of green beans in a large bowl until everything is coated with the cheese sauce. Pour into a greased baking dish.
*You could easily use peas in this instead of green beans.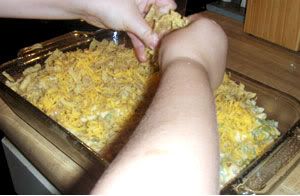 Crumbled crackers on top, we used French Onion Sun Chips because that is what we had on hand.
Bake on 375 for about 30-35 mins.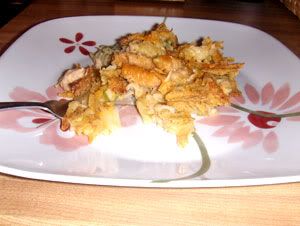 Yummy!
*This was great in my sons thermos for lunch the next day. Did I mention he loves tuna fish? ;)
I'm linking up to Mommy's Kitchen Potluck Sunday! Come on over and bring a dish for the potluck.